Aunt Ernestine's Meat Loaf
Wednesday, November 28, 2012 at 6:42 pm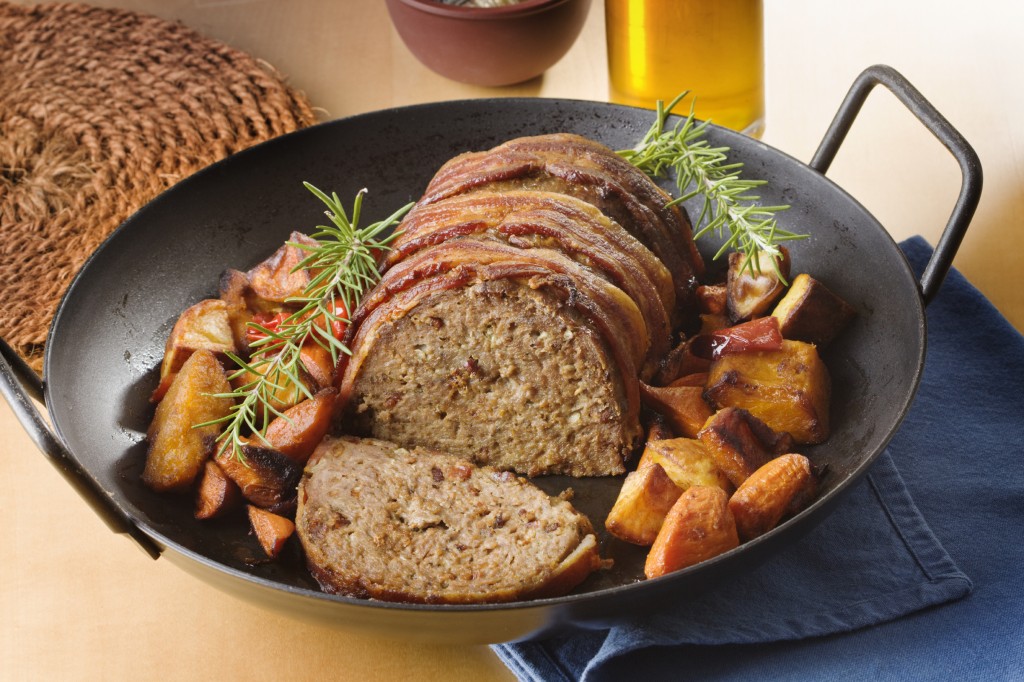 Thursday nights were for meat loaf or salmon croquettes in our home because Friday was our weekly grocery shopping day.  Since the cupboard was nearly bare, it required creative cookery on Mother's part.  This recipe was from Aunt Ernestine's cookbook.
Ingredients
1 pound lean ground beef
1 cup tomatoes
1 egg
2/3 cup of oatmeal
1/3 cup powdered milk
1 onion, chopped
1 tablespoon Worcesteshire sauce
1/2 teaspoon oregano
1/2 teaspoon salt
1/2 teaspoon pepper
Sauce for Meat Loaf
2 tablespoons of tomato ketchup
1 tablespoon of brown sugar
1 teaspoon of yellow mustard
dash of Tobasco sauce
Mixing Bowl
Baking Dish
Pre-heat oven at 350 degrees.
Combine ground beef, onion and oatmeal and mix well in mixing bowl.
Lightly beat the egg, mix with other ingredients and add to the mixing bowl.
Mix well and place in baking dish and bake for a minimum of 45 minutes at 350 degrees or until cooked thoroughly.
Mix the sauce ingredients, pour on top of the meat loaf and cook for 10 minutes.  Let it cool for a few minutes before serving.